HELP FROM PRESTWICH PHARMACY
Are you a Prestwich Pharmacy patient and experiencing difficulties getting your medication and other essential items?
They will now be delighted to help and deliver your essentials within three miles of Prestwich Pharmacy.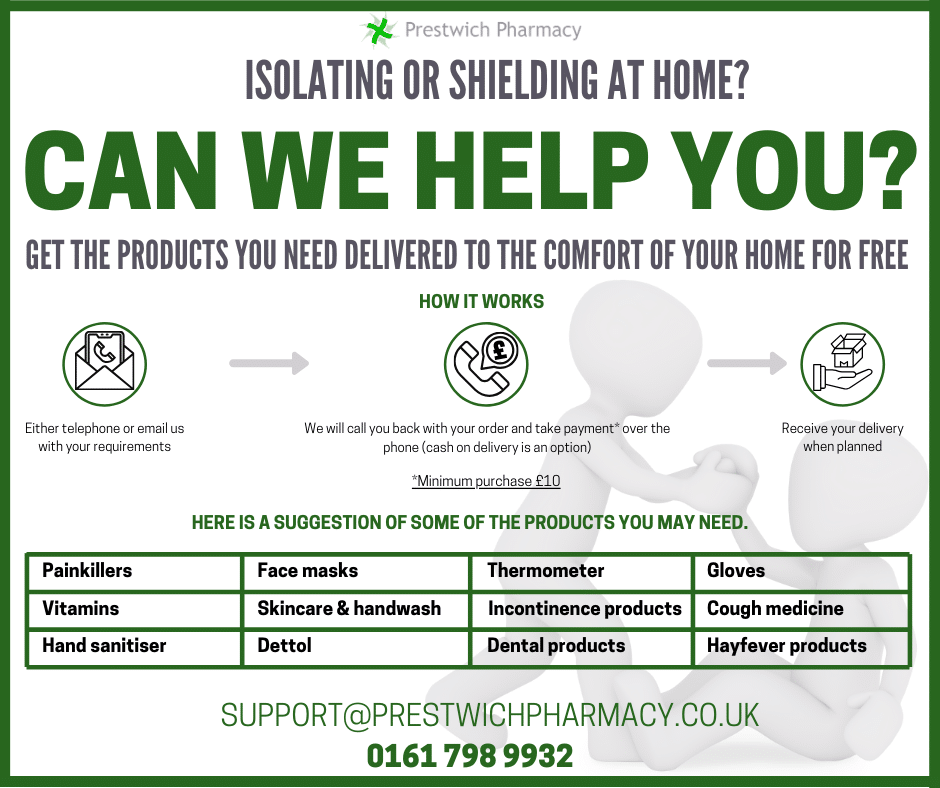 Here is a suggestion for some of the products you may need. We can deliver these to you either with or without your prescription.
Painkillers – i.e Paracetamol, Ibuprofen
Vitamins
Hand sanitiser
Face Masks
Gloves
Dettol
Thermometer
Incontinence products
Dental products (e.g toothpaste, dental fillings)
Skincare/ moisturisers
Cough medicine
Hay fever products
Hand wash
Please note that there is a minimum purchase of £10 paid over the phone or cash on delivery.
To enquire, please either email or telephone us and we will call you back to discuss.
Email: support@prestwichpharmacy.co.uk
Tel: 0161 798 9932
Thank you for all your support!