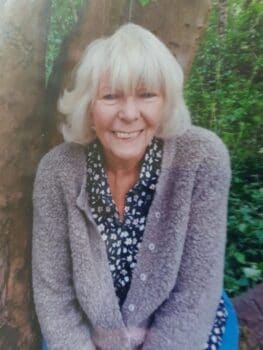 As my three year Presidency comes to a close I wanted to express the honour I felt in being put forward by the respective Chair of our committees. After being so involved in our club for over almost 50 years it was a truly lovely feeling of being so well thought of.
These past 18 months have been extremely difficult for all of us and it goes without saying that for some of us things will never be the same again. We have sadly lost a large number of members, from all sections, who had been part of the very fabric of the clubs history. I ask that we remember them and their families with love.
Pat Barnacott – Cricket/social
George Barry – Tennis
Derek Hodgkiss – Bowling
Geoff Parsons – Tennis
John Watson – Bowling
Peter Taylor – Cricket
Dave Burwin – Bowling
Dennis Richardson – Bowling
Paul Schofield – Tennis
Ian Wright – Cricket
Shaun Morgan – Tennis
Yvonne Wright – Cricket/social
Living so close to the club I have seen the ongoing work carried out by many volunteers from all sections to secure the future of our club and playing facilities. Work has continued throughout the lockdowns, maintaining the surrounds and building, painting, decorating, mowing, cleaning, applying for financial grants made available, and continuing to plan for the future.
I would personally like to thank our Chairman, Brian Lorenzini for his absolute commitment and dedication to our club, especially over these past 18 months in continuing the work that is needed to ensure the clubs prosperity. The changes that have had to take place, the loss of revenue, lack of members, have been a trial but Brian's leadership has enabled our club to survive and continue to be the best family club around. All of our section leaders and committees need our thanks as they have continued to discuss and plan and implement measures to enable all of us to get back to playing our sport and socialising in a safe and secure way.
Listening to the children on a Friday evening at cricket practice, the chatter of the parents and friends around the club, the sound of leather of willow and the gentle clapping of supporters at cricket matches, the cry of Owzat from our cricketers! Hearing the gate clang as the children from The Heys school come to the tennis courts for their PE lesson, playing tennis, the coaching carried out of adults and children in the game of tennis. The shouts of "Good Wood" as our bowling teams slowly get back to the green and the shouts and cheers of encouragement to the young footballers on Grimshaws. To all of the coaches of all sports.. thank you for all your commitment and efforts. We need people like you to keep us all going.
Monday 17th May will see pubs and restaurants opening up fully and our club is well prepared to welcome all our members back in a Covid safe environment. Some restrictions will still be in place, like wearing masks, and trying to keep some social distancing etc, but at least we will be able to start using our club fully, seeing our friends and able to sit inside if its cold and raining!!
It is Prestwich Cricket, Tennis and Bowling clubs AGM on Sunday 23rd May at 12.00 noon. Please try to come along and support the people who have helped to keep our club going. A new President will be elected at the AGM and I give my sincere best wishes and congratulations at being honoured in this way.
Finally, thank you all for your kindness, love and continued caring of me and my family. See you all soon.
Irene Burwin