On the historic day of the coronation of King Charles III, Prestwich's chances of being crowned Premier league champions for an unprecedented third successive year took another blow.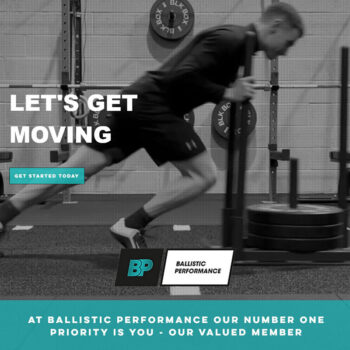 A narrow defeat at Egerton last Saturday leaves a blank slate after three games of the season.
It was a battling performance signified by a gritty last-wicket partnership between Tom Gibson (33 not out) and Andy Bradley (15) which dragged the Heys side from 89-9 to a total of 128 and provided something to bowl at. Earlier, opener Lewis Smith made 23 and Ali Raza hit 25 in the face of Jason Whittaker's 5 for 23.
A superb opening stint from Ryan Maddock saw Egerton slump to 10 for 3 and this included the wicket of pro Kevin Dalmeida for a duck. Maddock took 3 of the first four wickets (finishing with 4 for 49) and pro Nikhil Gangta took 2 for 29 from 14 overs as Prestwich had the hosts rocking on 70 for 7 and then 103 for 8. However, they could not budge the ninth-wicket pair of Danny Partington (27no) and Will Halton (12no) to lose by two wickets.
It was a similar staunch rearguard action from the 2nd team which saw them propel their total from a precarious 100 for 7 to 190 all out against South Manchester 1sts.
Finlay Lester made a useful 13 followed by a 57-run partnership between Andrew Beet (26) and Tarun Kumar (27 no).
The start of the innings had been bright as Uwais Khaliq (30) and Thomas Orrell (22) put on 60 for the first wicket before a middle order slump.
The visitors made a solid start to their reply, but the introduction of Kumar brought three quick wickets, however, his spell was cut short by injury.
Lester's first over threatened to turn the game on its head as he took 2 late wickets, but South Manchester had enough in the tank to reach the target with 3 wickets to spare.
The 3rd team recorded a comfortable victory against South Manchester 3rds on Sunday, thanks to some solid top-order batting and a six-wicket haul from Muhammad Arif.
Prestwich stacked up 197 for 5 from their 40 overs with Dylan Kane unbeaten on 50 and agonising scores of 49 from both Ellis Compton and Adam Taylor – made from an identical number of balls (85).
After the slow bowling of Arif ripped through the visitor's batting line-up, taking 6 for 20, it was the turn of the visitors to show late order resolve as Tom Greenwood and Jacob William took their side from 100 for 9 to 164 for 9 at the end of their allotted overs.
A trip to Denton St Lawrence 3rds saw the 4th team defeated by 29 runs.
The home side made 131 all out with returns of 3-35 from Anis Khaliq, 2-13 from Thomas Hatchett and 2 for 28 from Ben Pinkus.
The Prestwich reply faltered, only Thomas Orrell (26), Pinkus (14) and Khaliq (12no) making double figures.
The 5th team were also in action against Roe Green 4ths and batted first to make a total of 163 all out. Max Sworder struck 48, Chris Heys 33 not out, and Nathan Flegg 25. Green passed the target for the loss of four wickets, with Louie Avanessian taking 2 for 28.
There was better news from the opening T20 games of the season played last Thursday.
Prestwich Heat took 7 overs to overhaul Winton's score of 83 for 9 (Gibson 4-12, Nathan Bailey 2-12) without losing a wicket. Gangta was unbeaten on 49 and Ryan Stanbury 36 not out.
Prestwich Patriots shot down Elton Rifles by six wickets, successfully chasing 112 for 4. A third-wicket stand of 64 between Matthew Cuthbert (46) and Danny Ahern (23) was key to victory.