An amazing turnaround saw the first team snatch victory from the jaws of defeat to record their first league win of the season.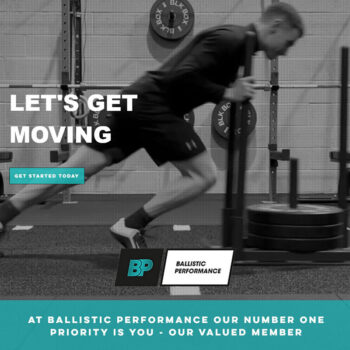 Prestwich looked dead and buried as visitors Shaw needed 16 runs to win with five wickets in hand, and pro Daron Cruickshank still at the wicket, giving a batting masterclass.
But a superb second spell from Ryan Maddock saw him capture the prize wicket of Cruickshank, with the assistance of the ever-reliable hands of Tom Gibson, for a magnificent 131. Even at 218-7, chasing a target of 231, the odds were stacked in Shaw's favour until Maddock grabbed two more wickets – all in the space of 6 runs.
Then 14-year-old Charlie Jackson trapped Joe Whitehead l.b.w to give him his second scalp of the match, and Prestwich snatched the points in a manner only the game of cricket could deliver.
Jackson's first spell had been excellent despite not taking a wicket and he ended with 2 for 29 off nine overs.
Shaw had looked in total control from the start of their innings, with Cruickshank and Hashan Gunathilaka (30) putting on 124 for the first wicket in 22 overs. However, the magic of Andy Bradley brought some glimmer of hope as he struck 3 times to peg back the onslaught and Gibson's introduction reaped two more wickets, to lay the foundations of a sensationally unforeseen finish and a six-run victory.
Earlier, Prestwich's total of 231 for 8 had been built around an innings of 75 from pro Nikhil Gangta with Stuart Els (35), skipper James Wharmby (31) and Gibson (21 not out) all making useful contributions. Nathan Bailey's short stay at the crease marked his 100th innings for the first team.
Muhammad Arif recorded his second successive six-wicket haul but it was not enough to earn the 2nd XI victory against Oldham 1sts.
They were dismissed for 127 as Arif returned the excellent figures of 6 for 25, supported by Uwais Khaliq (2-23) and Fin Lester (2-32).
Having slumped to 0-2, skipper Steven Lorenzini (16) and Adam Cheshire (30) repaired the damage to move the score to 51. But the break-up of the partnership led to collapse and the reply dwindled to 84 all out.
The 3rd team's trip to Littleborough Lakeside 2nds proved fruitful as they registered a 78-run triumph.
Opener Sam Regan had a fine game, hitting 52, followed up by another impressive display behind the stumps. Supporting knocks of 30 from Ali Sherazi and an unbeaten 24 from Fin Lester boosted the total to 164 all out. The hosts were then bowled out for 86 as the wickets were shared by all four bowlers: Khalid Noori 3-23; Lester 2-11; Stephen Ritchie 2-19; Karl West 2-28.
Prestwich 4ths secured a hard-fought win over Droylsden 3rds by 40 runs, having posted a total of 163 for 8. Sam Staley top scored with 42 and opener Joe Murphy made 22. Anis Khaliq took 3-28, Ariz Sajid 2-23, and Anees Arif 2-25 to help restrict the visitors to 123 for 9.
Toft played host to Prestwich 5th team who batted first to accumulate 134 for 9 last Sunday. Max Sworder struck 47 and Richard Hatchett 24. However, with Toft's overseas Aussie in the line-up, the home side strode to a comfortable win, Nathan Flegg making his mark with two late wickets from his one over.
Prestwich Patriots were unable to build on their opening game T20 success as their clash with Milnrow Rams 2 last Thursday was abandoned due to heavy rain.
But Prestwich Heat escaped unmarked form the den of Wythenshawe Lions last Friday with a 21-run victory. Lewis Smith top scored with 38 in Heat's 120 for 6 and Gangta (3-21) and Bailey (2-16) helped tame the Lions who finished on 99 for 8. Ryan Stanbury also took a wicket, taking him up to joint 10th place in the club's list of highest wicket-takers at 329, level with Cliff Trainor. He is now in the to 10 for batting and bowling.