When Heat meets Fire, there's bound to be some explosive action.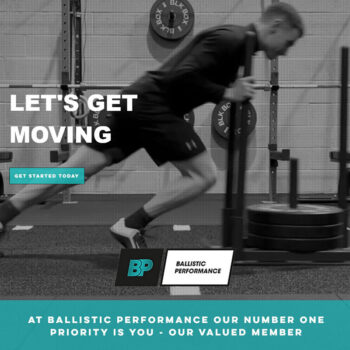 Eleven sixes, and 29 fours later, the outcome between Prestwich Heat and Flixton Fire boiled down to the last ball with the scores level.
Lewis Smith, facing his first ball, scampered the single, aided by the Bolt-esque Ali Raza, to record a thrilling victory in last Friday's T20 clash.
Gareth Cross (42) and Liam Hurt (37no) helped blaze the visitors to a taxing total of 158 for 9. Nathan Bailey (3-18), Tom Gibson (3-35), and Ryan Maddock (2-35) did their best to put the brakes on the Flixton firepower.
Stuart Els (above) then set the tone for the Prestwich reply with a superb 60 off just 38 balls, and Ali Raza's run-a-ball undefeated 37, and 22 from Alex Bradley, were key to setting up the last-ball showdown.
The best result on the night, however, was that the Gary Parkinson Trust, who sponsored the game, had donations made online to the cause totalling £770.
The day before, Prestwich Patriots weathered Bury Storm in their T20 clash, in another drama-packed game.
Storm battered their way to 128 for 8 (Uwais Khaliq 3-22, Sam Staley 2-35). Khaliq (26), Thomas Orrell (27) and Khalid Noori (28) set a base but there was much work still to be done when Finlay Lester joined Ellis Compton with 15 balls left and 18 runs required. But Compton (11no) and Lester (7no) struck back admirably against the Storm, clinching victory with 2 balls to spare.
Despite the T20 success, the rest of the weekend's cricket did not go to plan, and only the 3rd team chalked up a victory.
On Saturday, the 1sts short trip to Roe Green proved fruitless. Not the for the first time this season, Prestwich failed to capitalise on a promising position, slumping from 66 for 1 to 104 all out. Lewis Smith top scored with 37, and Green's Andy Hough took 5 for 24.
There were no real alarms for the hosts as they reached the target comfortably with six wickets to spare, aided by some poor fielding.
Nathan Bailey added another wicket to his first team tally, having passed the 300-wicket mark the previous week against Woodbank. He now lies 14th in the post-war bowling records, ahead of Paul Wilcock.
The 2nds lost out by 10 runs to Heaton 2nds at The Heys.
Heaton were dismissed for 165, as Andrew Beet (3 for 7) and Adam Cheshire (3 for 45) were supported in the bowling honours by Wilf Reeve and Sam Staley, who took two wickets each.
Uwais Khaliq made a fine 64 opening the innings but his departure at 124 for 5 left the game finely balanced. Reeve made a valiant 25 but it was not enough and his side were dismissed for 155.
On Sunday, the 3rds proved too strong for Heaton 3rds after posting a total of 165 all out.
Adam Taylor led the way with a typically solid 58 and Tom Ward struck 27. Tight opening spells by Anis Khaliq (1-13 off 6 overs) and Ariz Sajid (2-13 off 6 overs) paved the way for Ste Ritchie to bag four wickets at a cost of 35 runs, and Muhammad Arif chipped in with 2 for 30, and the visitors were bowled out for 99.
The 4th team had no game, but the 5th team's friendly match at Stayley was a relatively high-scoring affair. The home side made 212 for 7 from 35 overs, with two wickets each for Chris Heys and Thomas Hatchett. Leo Michaelovitz had already taken a good catch in the outfield before taking the wicketkeeping gloves for the first time, and marked it with another catch.
In reply, Prestwich made a respectable 177 for 6, with Richard Hatchett retiring on 53, Sid Chopra hitting 29, and Thomas Hatchett 19.
Prestwich Heat are back in T20 action tonight (Thursday) at Clifton.