An amazing collapse of 8 wickets in 11 runs spurred on Prestwich 1st XI to defeat Clifton in their league clash last Saturday,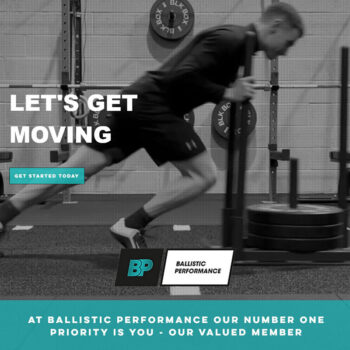 The hosts were well positioned at 84-1 until the evergreen Andy Bradley caused carnage – taking 6 for 28 and plunging them to 95-9.
Ryan Maddock and Uwais Khaliq had bowled tight opening spells but Clifton had survived a couple of confident catch appeals, and looked destined for a decent total.
However, Bradley had other ideas and ripped the heart of out of the Clifton innings, including taking two smart return catches – a sign of things to come the following day.
However, Mason Turner made a defiant 30 before the last wicket fell with the score on 133, Nathan Bailey picking up two wickets in addition to Maddock's return of 2 for 24.
Bradley's remarkable figures were the best Prestwich 1st XI figures against Clifton, beating Mike Finan's 6-40 in 2016. It was his 70th 5-wicket plus haul and took him to exactly 1450 wickets in his first team career.
There was a tiny wobble when Prestwich lost Stuart Els for 26, followed three balls later by Lewis Smith, with the score stuck on 61. But skipper James Wharmby struck a solid 40 not out and pro Nikhil Gangta made an impressive unbeaten 61 (off 44 balls) – a sign of things to come the following day – and victory was attained by a comfortable eight-wicket margin.
The 2nd team posted a total of 211 for 9 which proved beyond Roe Green 2nds at The Heys.
After openers Steven Lorenzini (21) and Sam Baldwin (23) fell, the total showed 69 for 4 and was in need of a good partnership. That duly arrived, as Adam Cheshire cracked 41 in a productive stand with Finlay Lester who played well for his 24. Following Cheshire's rash departure, Khalid Noori smashed 31 in a mere 11 balls to take the total rocketing to 156-6. Wilf Reeve (15) and Andy Beet (36 no) came together for another prosperous partnership to push the score above the 200-mark.
Liam Needham was the pick of the visitors' bowling with 5 for 70.
Green found it hard going in reply, and there were wickets each for Lester, Noori, Beet and Reeve (12 overs, 6 maidens, 1 for 12), but the outstanding performance lay with Muhammad Arif whose 6-14 haul was central to Green's capitulation for 86.
The 3rd XI suffered a rare defeat on Sunday when Littleborough Lakeside 2nds overhauled the Prestwich target of 145.
Ali Sherazi top scored with 34 and Finlay Lester made 29, but the target was surpassed with three wickets to spare, despite the best efforts of Umar Arif (2 for 33) and Noori (2 for 27).
The 4th team rattled off their second successive "quickfire" win when bowling out Droylsden 3rds for 24. Thomas Hatchett took the honours with a staggering return of 5 for 1, backed up by Liam Potts with 3 for 9.
Matthew Eaves (15no) and Jack Fisher (11no) were untroubled in notching up a bloodless victory.
The 5th team copped it when they went to Copley for a friendly and found themselves chasing a gigantic 308 for 4 off 40 overs, out of which Luke Muir took 2 for 35. Prestwich were dismissed for 118 in reply, Nathan Goodman hitting 33 and skipper Richard Hatchett 30.
The 1st XI lifted the Derek Kay Cup on Sunday, beating Roe Green (full report below), where Gangta's standout knock of 136 and Bradley's wonder catch proved game-changers. Gangta was chalking up his 2nd ton of the season and it took him to 1067 runs in all competitions this season.